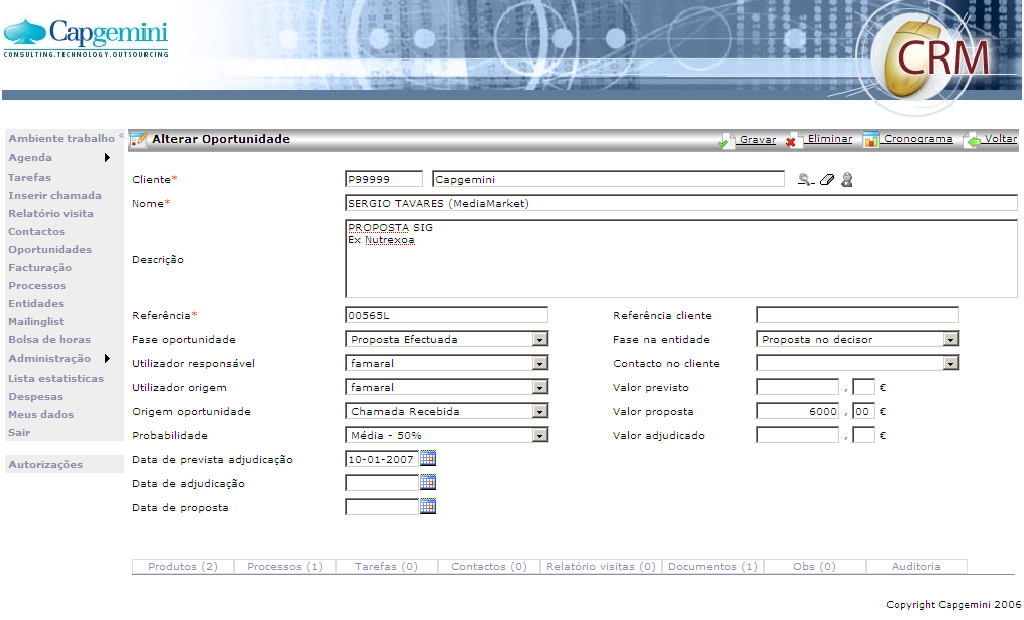 Project Description
SIG (Portuguese acronym for Integrated Management System) was a management software developed by Prologica, that later on went to be part Geslogica, both Portuguese companies founded around 1992-1994. Those companies eventually ended up being acquired by CapGemini, a French consultancy company.
I was involved in this project between 2005 to 2008.
SIG was a modular application which contained five major modules:
Commercial Management solution;
Human resources;
Accountant;
Business asset management;
CRM (Customer Relationship Management);
SIG went on evolving into a more robust and web based solution. It underwent lots of code changes and modernisation and was eventually re-branded and had an image uplift.
The final solution went to be called Sendys and a few more products were added into the end package. It is an ongoing project with bundles of success on the Portuguese market.
Technology Stack
SIG went on development to replace the old MS-DOS solution existing until then.
SIG was a Desktop application built in VB6. It was a language developed by Microsoft that allowed for fast-paced development while integrating the newer features of forms and graphical objects at the time. it was a compiled language which meant that new releases would imply some sort of technical support.
It used a MS-SQL database for data persistence. There was a lot of development on Database querying, as most of the solution was relying in Stored Procedures for many calculations and data manipulations needed throughout the application. This is chosen mainly for performance reasons and also code abstraction.
Crystal Reports was the technology chosen for reporting.
Due to several custom development required by some customers, the development of a lot of side projects were a common rule, many of them could go from a single Excel sheet that would consume a DLL developed specifically to "bridge" the data transfer, up to a more solid, robust and bigger side application built using the same technologies than the original.
This would lead to a lot of small development teams being assigned to custom projects, suited to fill the need of specific customers.
The latest products of this solution (CRM) started implementing .NET C#. By that time the web was emerging fast, and an adaptation to a web based solution was needed.
Contacts